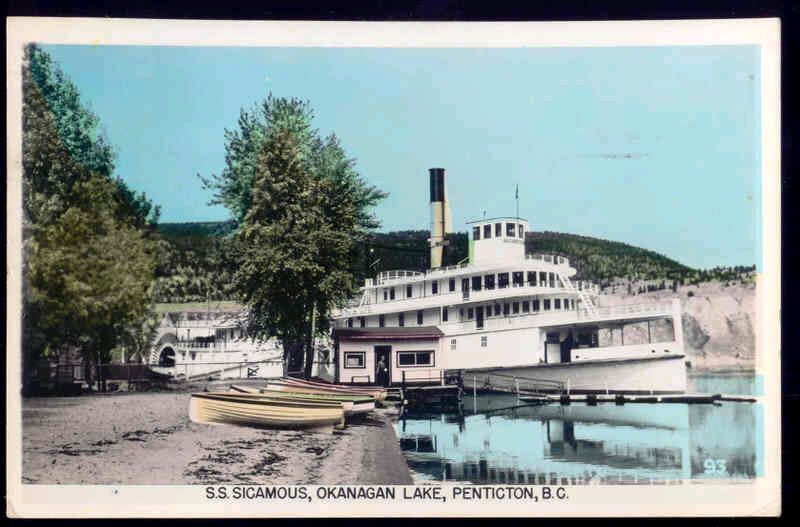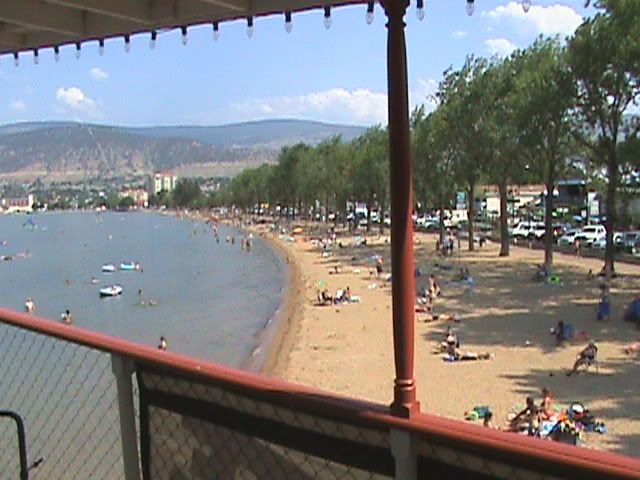 KVR adds 1912 steam locomotive
Mar 23 2005

BRIAN JONSON
News Staff Reporter
A refurbished locomotive will be going full steam ahead on the Kettle Valley Railway this summer.
The #3716 - a 2-8-0 engine built in Montreal in 1912 - passed a battery of tests March 17 to earn its safety certification, said KVR general manager Debbie Kinvig.
It will join a 1924 Shay to be one of two trains carrying passengers on the historic railway this summer.
The 84,000-kilogram engine arrived at the KVR two years ago, after it was selected from six proposals to lease the train from B.C. Rail, said Kinvig.
"Some wanted it static, but we wanted to run it, we wanted to restore it," said Debbie Kinvig. "Through the restoration process you are increasing the life of a piece of equipment, versus a static display."
B.C. Rail estimated the cost for repairs to the #3716 at $1.5 million, but thousands of hours of volunteer labour, private and corporate donations and the hard work of operations manager-engineer Brad Coates got the engine up and running for about $100,000.
"When you consider she was five trucks and trailers to get her here, it's pretty amazing to see it under steam," said Kinvig.
The restoration process was a learning experience, since you can't just buy parts for at 1912 locomotive, she said.
Many parts had to be custom machined - some in-house and some by a Vancouver firm, she said. Another challenge was matching the metal of the new parts with the original metal on the engine, she said. At one point, volunteers had to cut, thread, install and mould into place by hand 700 special stay-bolts, she explained.
The #3716 has been reborn several times during its life. Originally a coal-burning train, the locomotive was rebuilt in 1929 and given its present name, according to information on the KVR Web site. Eventually, it was converted from coal to oil. It went to the city of Port Coquitlam in 1966, was restored to operating condition in 1975 and went on tour for the Provincial Museum. It ran charters to 100 Mile House and was a backup to the Royal Hudson before being retired in 2001.
The #3716 will offer riders a more authentic experience, since this kind of locomotive - and perhaps even this very engine - was once used in the area, Kinvig said.
The railway has an average annual ridership of 20,000 people, but with the attraction of the new engine and access to the Trout Creek Trestle Bridge, Kinvig hopes to see at least 22,500 passengers ride the rails this year.
The inaugural run of the #3716 is scheduled for May 22 and will include music, a barbecue and a great train robbery.
KVR will also run two Easter trains with the Shay locomotive this weekend. The first train is full. Call 494-8422 to reserve a spot on the second train.